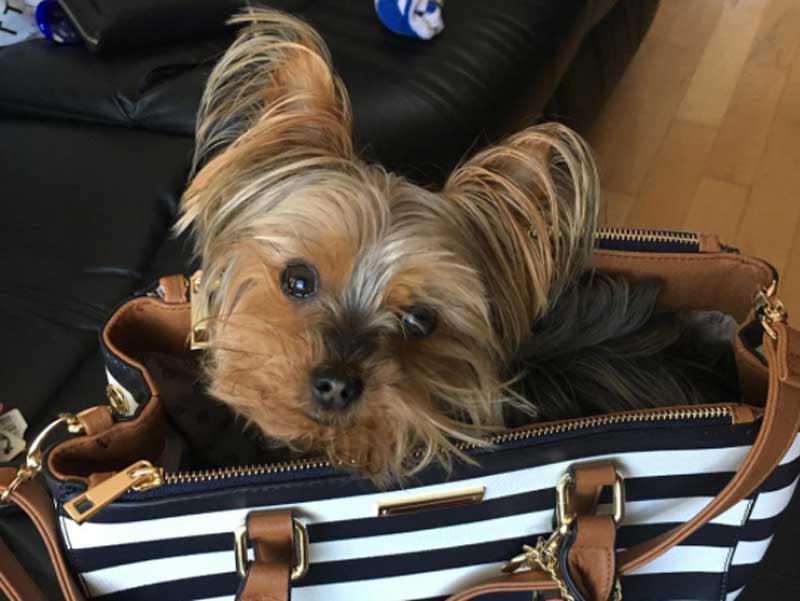 While Yorkshire Terriers originally were used to catch rats in clothing mills, it wasn't long before they became companion animals to high society families. Nowadays, Yorkies are companions for all. They're fun, they're loving, and of course, they're portable. With a big personality in a small package, it's no wonder that Yorkie owners take their dogs everywhere.
Check out these 10 Yorkies who are more than willing to go wherever their owners go.
"Where are we off to?" wonders this Yorkie.
"What are you looking at? I'm snoozing in here."
Two Yorkies = double the fun.
"I've only packed the essentials: treats and toys."
"I'm ready, lets go to the dog park!"
"What do you mean? This is how I normally sit."
"What you got there? I smell something good."
"This is the life."
"It's a beautiful day for a Yorkie party."
"Come on, I'm ready. LET'S GO!"
Do you have a Yorkshire Terrier who loves to travel with you? Show off your breed-pride with our Yorkie-specific products on the AKC Shop!