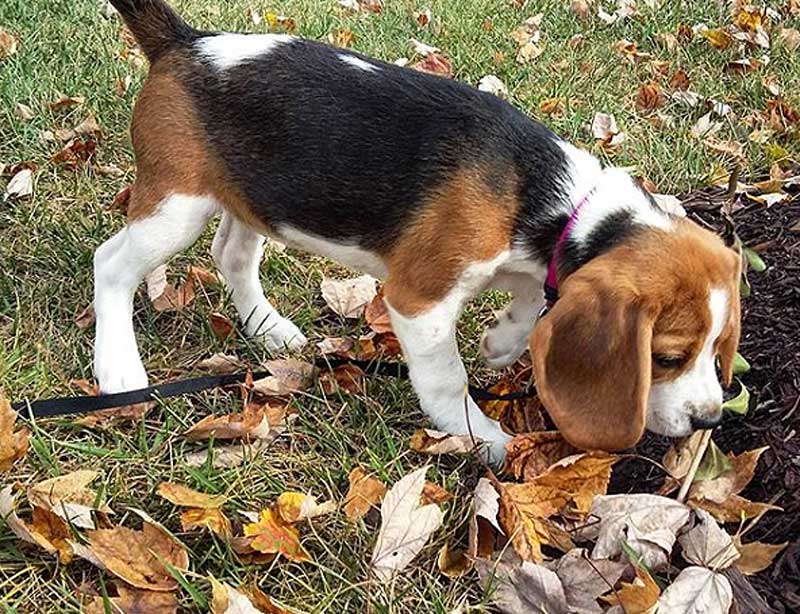 Anyone who knows and loves dogs can attest to just how much they like to sniff. If you have a Beagle, you know his love for smelling is magnified. After all, it's a Beagle's instinct to follow his nose.
Even though their sniffers can sometimes get them into trouble, we all know that there's nothing more satisfying than watching a Beagle do his thing.
Check out these 12 Beagles doing what Beagles do best.
"Everything that the light touches is your sniffing kingdom."
"Hmmm...who was the last dog to pee on this tree?"
Jasper is nose to the ground, eyes focused. Watch out, it's sniffing time!
A hike in the woods is great...except there are way too many things to sniff. It's going to be a long walk, that's for sure.
A walk around the neighborhood isn't complete without stopping to smell the roses (or in this case, the grass).
"Look at all these leaves!" More things to smell, that's the best part of fall.
Even owners are worth sniffing if you're a Beagle!
"When your owner says enough sniffing."
Just because it's cold and everything is covered in snow, doesn't mean the nose of the Beagle stops going.
Because smelling is instinctual to the Beagle, many Beagles make incredible detection dogs.
"What you got there human? Let me smell and investigate."
Good sniffers start small. This puppy may be little, but he's already exercising his nose.
Do you have a Beagle who loves nothing more than following his nose? Want to harness that love and use it in a fun and interactive canine sport? Check out AKC events like Scent Work, Tracking, and more.